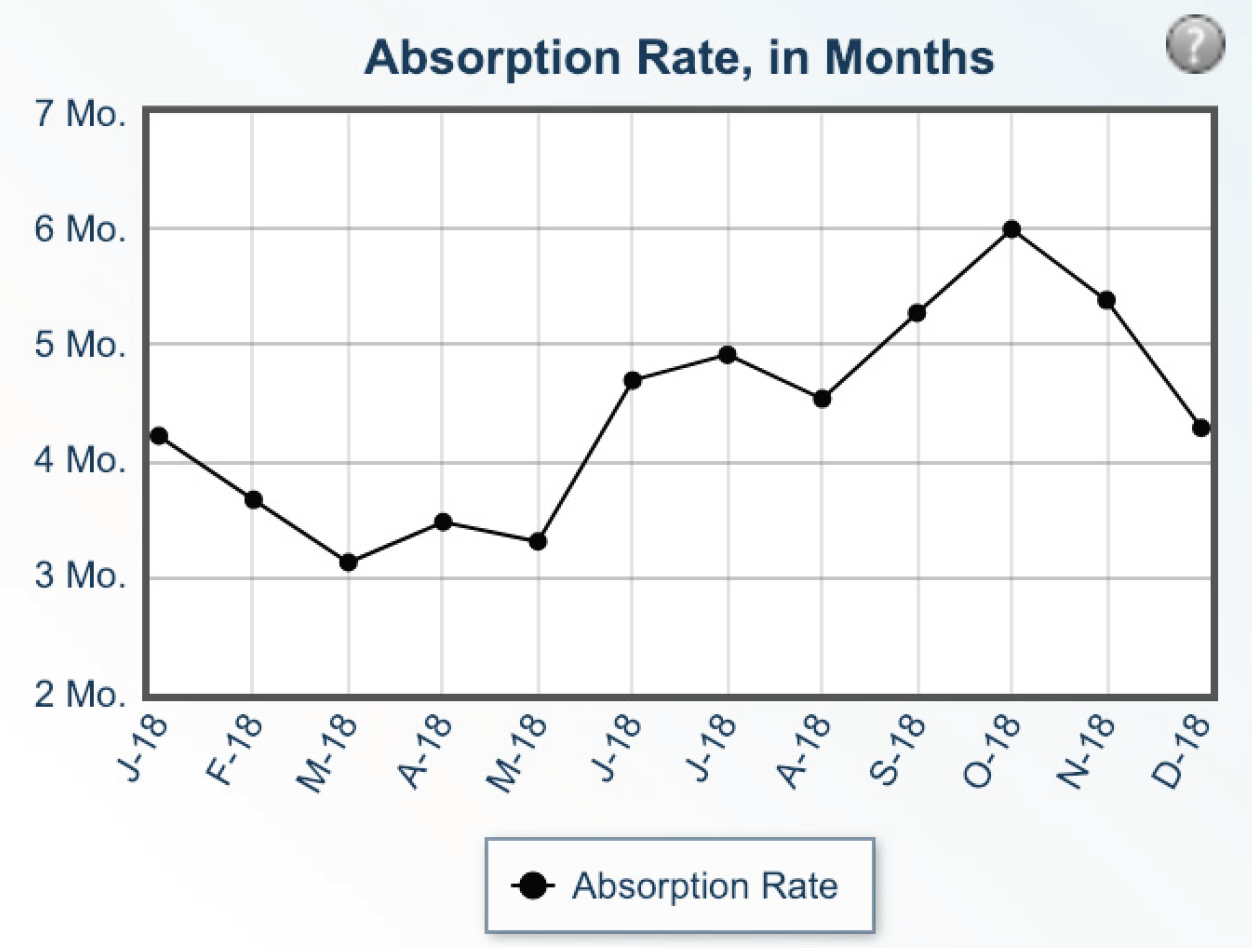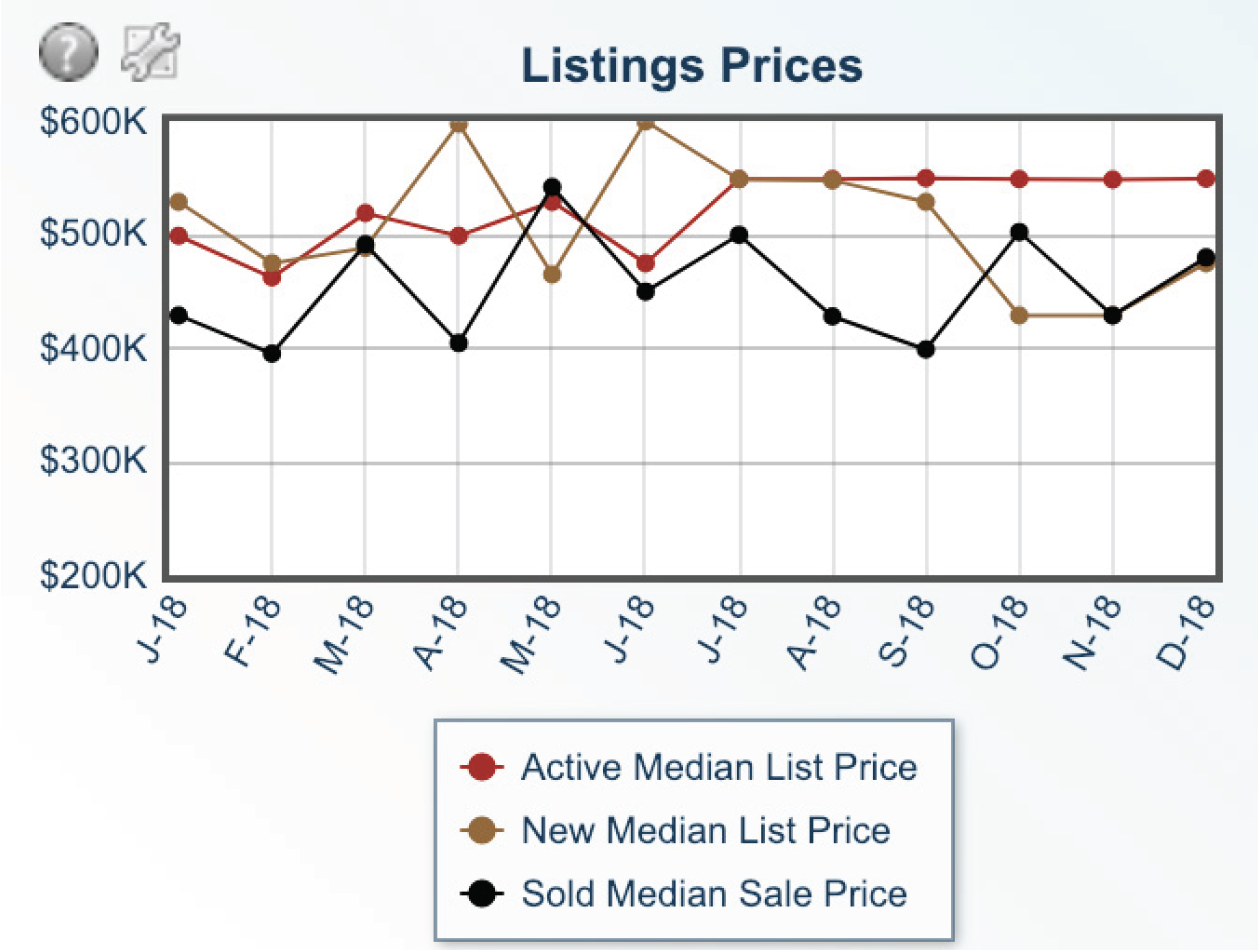 Let's have a look at a current summary and some market statistics. The Absorption Rate tells us how many months of inventory we have at the current area sales pace. The spike in May and September listings this year slowed the rate summer through fall but we expect about 5 months of inventory on average for 2019.
Next, the Median List Price in 2018 was $499K. That is the big news. That was up from 2017 by 6.85% after a gain of over 9% in 2017. The Median Days on Market were longer in 2017 by 9.89%. The Median Sales price in 2018 was only up 1.84% over 2017. This means many sellers overpriced last year. If you still have a sign in your yard it may be important to reevaluate the CMA your broker provided you prior to listing.
The median list price vs median selling price in light of median increased days on the market tell us something important. We would love to speak with you about our comparative market analysis (CMA) process and how clients embracing our program are successful. There are anomalies of course but our trending results and annual market share gain to 39.92% of the total sold volume say it. We are paying attention and our clients did well.